Virginia WOOF dog perfume
Regular price
Sale price
$33.00 USD
Unit price
per
Sale
Sold out
Handmade in England. The collection from Virginia WOOF taps into the same aesthetics of old world British country charm but with a fashionable and fun urban chic. 
Formulated from the finest ingredients and natural oils to keep your pet smelling fresh and delightful.
Mist the scent into the air above your dog and let it settle onto the coat. Long-lasting and scrumptious, you'll be forgiven for thinking that dessert is served. But that will be your dog.
Five delicious scents to choose from:
Rosie  - a beguiling lighter feminine scent of English summer flowers, with jasmine and orange blossom. This pawsh pawfume hypnotises. Under its spell, your pooch will manipulate you into belly rubs, treats and long tender loving alarm-clock-ignoring snuzzles.    
Bebe - a Baby Powder
that signifies irresistibly cute and adorable new life and all the wonder and curiosity that goes along with the discovery of worlds to be explored, chewed, tasted and torn up with curious energy.
Peggy
 - with its delicious flavours of 
rhubarb and custard
, this is a traditional Edwardian scent for the non-traditional bitch. It's the perfect mask for her mischievous antics. Let yourself be seduced, but keep an eye on the fridge door and always make sure to puppy proof your pantry.
Winnie - Honey tones
with a mix of mild 
White Flowers
impart the scent of a fresh morning and dewdrops. It is the scent of childlike fun and family, and the promise of walkies.
Digby
 - the luck of the Irish, this is a perfect blend to cover up the mud and the mayhem of this playful party pooch. Hints of the great outdoors with 
wood and moss
on the nose. We also get 
pineapple, apple, and blackcurrant.
Shipping & Returns

Delivery in the UK

2 - 3 days*

International : UNAVAILABLE

* It may takes 3-5 business days for the making of your item (the perfume can normally be sent immediately but if other items are included in your order then please follow the guidance here). In most cases, we can dispatch immediately from available stock in our workshop. Sometimes we'll have to make your order on demand.
Sizing

50ml (1.7 oz)

Glass bottle

Width 55mm (2,25-in)

Height incl atomiser 11cm (4,3-in)

Thickness 2,5cm (1-in)

Card packaging

Width 6,cm (2,3-in)

Height 11,5cm (4,5-in)

Thickness 3,2cm (1,25-in)
Care Instructions

Lightly mist the perfume above your dog above and behind the head and allow to settle gently onto the coat. Avoid spraying directly into the coat at a close distance or onto your dog's face and eyes.
Share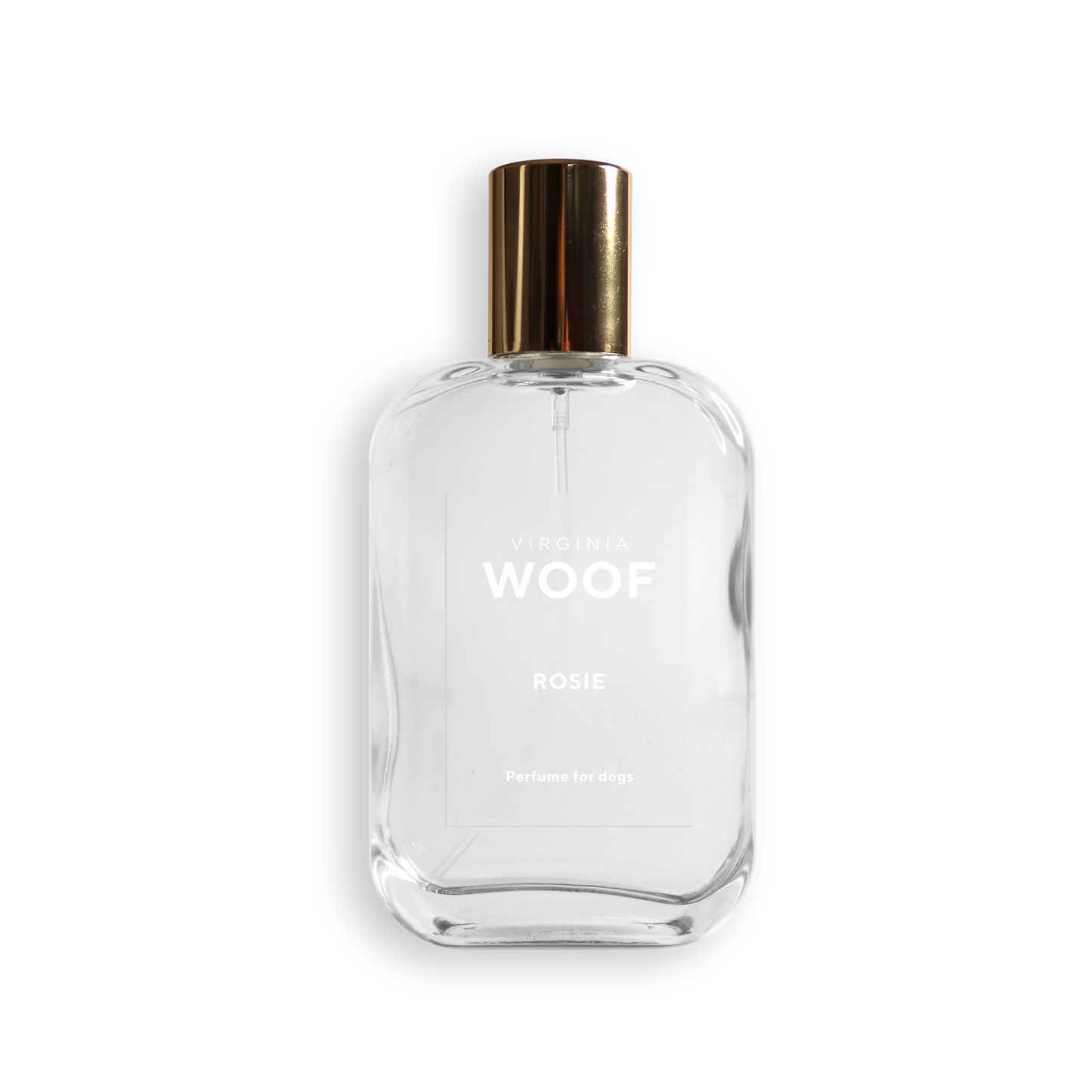 Good stuff!
A manly scent, for a manly dog!
Good stuff!
A manly scent, for a manly dog!
Great service, very helpful
Great service, very helpful
Great service, very helpful
Great service, very helpful
A delight
Nice for the occasional spray to freshen up. Scent doesn't last very long but perhaps that's a good things as it seems more natural. Will try a different scent next time.